Toronto disposal bin rentals for renovating, spring clean up, construction
Tydell Disposal provides waste removal services to residential, commercial and industrial clients across the GTA
Tydell Disposal provides disposal bin rental services to commercial and residential customers. We offer best bin disposal prices with prompt bin delivery and bin pick-up service. We can handle all of your unwanted trash and garbage, soil or concrete from both commercial and residential projects.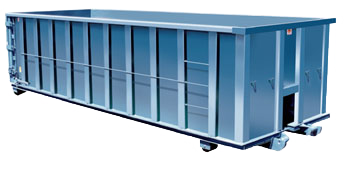 Disposal Bins for the Greater Toronto Area
Tydell Disposal has 5 yard, 10 yard, 14 yard, 20 yard and 40 yard disposal bins.
We Accept Visa, Mastercard and American Express
Tydell Disposal works together with the Ministry of the Environment
Tydell Disposal provides prompt service and same day deliver!
We have the best rates and best bin rental prices
Need a Disposal Bin? Call us, we're open 7 days a week for bin delivery: 416.633.4004
Tydell Disposal disposal bins can be delivered and picked up from anywhere in the Greater Toronto Area including: Toronto, Scarborough, Agincourt, Rexdale, Etobicoke, Vaughan, North York, Richmond Hill, Markham, East York and other surrounding cities.